The Herbie (or Love Bug) movies enjoy a particularly loyal fan base. Similarly to the Marvel and DC universes, the 1963 Volkswagen Beetle crowds can be counted on to eagerly turn up in droves at conventions and other 'Herbie' events, hubcaps gleaming and horns honking.
United in their love for the 'little car' as they might be, one thing the majority of Herbie fans can't seem to agree on is on how the five movies released to date should be ranked. In this post I will attempt to list them according to how enjoyable and true-to-Disney an all-round experience they offer the viewer.
The Love Bug (1968)
The one that started it all. Most fans agree with ranking The Love Bug at first place. Loosely based on Gordon Buford's Book Car, Boy, Girl, The Love Bug (1968) tends to top most fans' lists. It is the film which first introduced us to the sentient Volks and starred Disney staples of the era; Dean Jones, Buddy Hackett and David Tomlinson.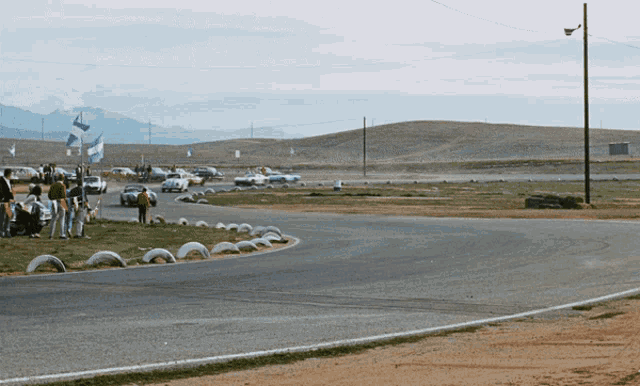 The film ticks all the right boxes. It is fun, quirky, and is driven by magical realism, a genre most of the Disney movies of the period belong to. The idea of a sentient car who forges a relationship with its driver is outrageous and memorable enough in itself.
2. Herbie Goes to Monte Carlo (1977)
Herbie Goes to Monte Carlo (1977), third in the series, could very well serve as a direct sequel to The Love Bug. Both films revolve around the relationship between Herbie and Jim Douglas (Jones), the man the car befriended first. Jim won't appear again until the fourth film, Herbie Goes Bananas (1980), however, he does re-visit Herbie during her 'funeral' in the made-for-tv The Love Bug (1997), the only aspect of that dreadful excuse for a film which might make viewers consider it canon.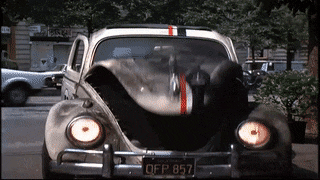 Monte Carlo boasts the same family-friendly Disneysque tropes and is good, clean family fun all around. The perfectly sweet score by Frank De Vol is an improvement on George Bruns' in the previous two films. The racing sequences are enticing and there's a good Pink Panter-esque diamond robbery thrown in for good measure. It really is Herbie with heart.
3. Herbie Goes Bananas (1980)
Most fans tend to continue their ranking by placing the second and third instalments, Herbie Rides Again and Herbie goes to Monte Carlo in third and fourth places, leaving Herbie Goes Bananas (1980) to flounder alone at the end of the list. Which is definitely wrong.
For the longest while, Bananas was made to bear the brunt of what at that point, one half of the franchise was guilty of; just like Rides Again, the movie didn't feature any racing scenes, and focused more on the human characters' stories than the mischievous Volks at the heart of the franchise. While this may very well be a fact, it shouldn't be seen as problematic in itself. The Herbie movies were always inconsistent as far as style is concerned.
The other criticism Bananas receives is related to its Mexico setting and having Herbie paired up with Paco (Joaquin Garay III), a local artful dodger, who never even gets to learn Herbie's name, frustratingly resorting to calling her 'Ocho' instead.
What isn't appreciated enough is that this movie contains the 'walking the plank' scene, arguably the most heart wrenching scene in any entry. It also boasts some darker, more sinister characters than those we'd met before and deals with themes such as honesty and loyalty. And Harvey Korman is wonderful as the (almost-as-famous-but-not-quite-Bligh) Captain Blythe.
Herbie Goes Bananas should not rank below third in any decent list. It should definitely be placed above Herbie Rides Again (1974) which I'll discuss next and lastly, the latest addition to the franchise, Herbie Fully Loaded (2005).
4. Herbie Rides Again (1974)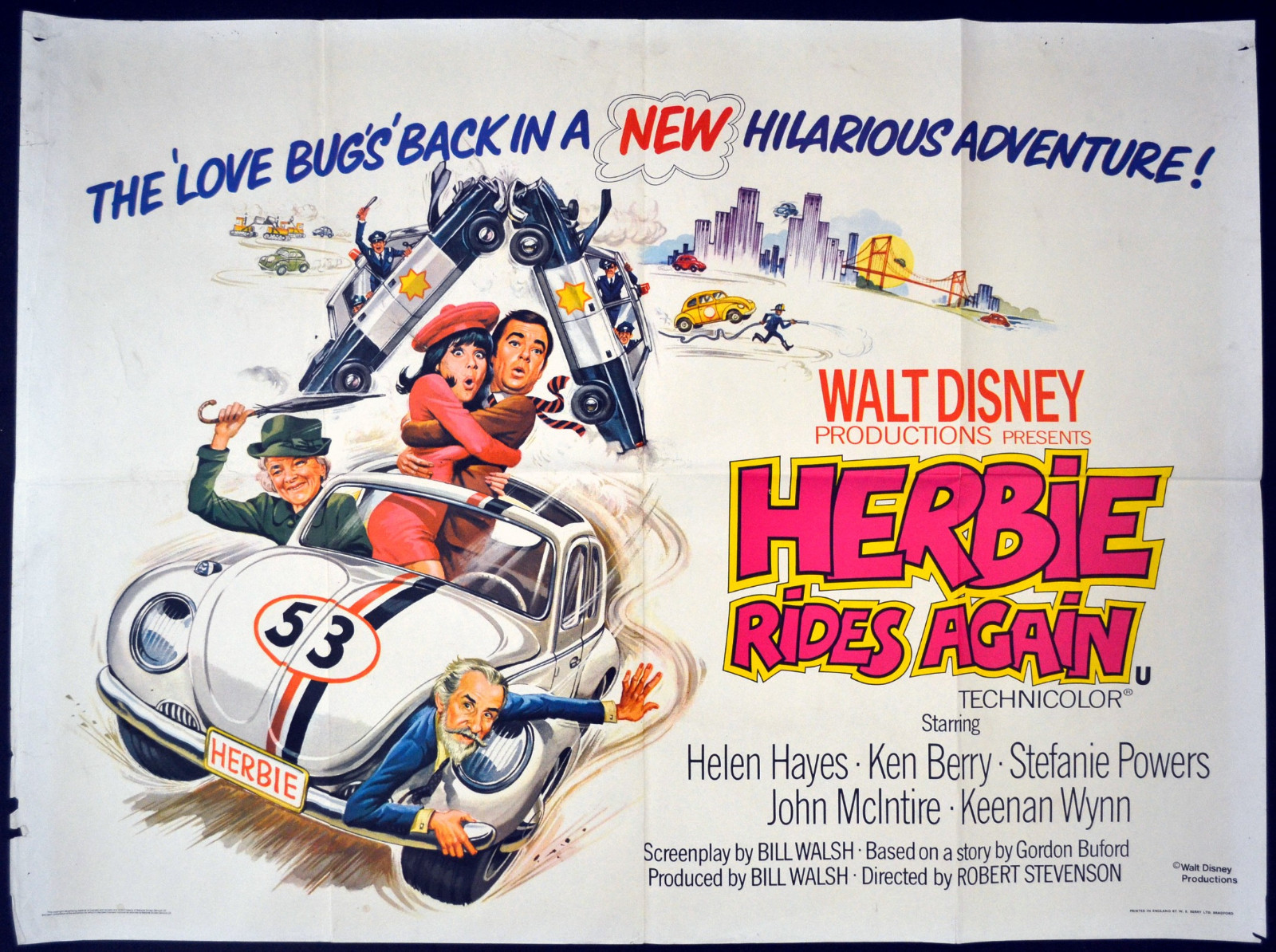 The second instalment in the series, Herbie Rides Again (1974), is perhaps the darkest one of the bunch. It pits Herbie against a peculiar choice of antagonist; Alonzo Hawk, a building tycoon and developer set on destroying Herbie's home in order to erect a plaza bearing his name on the same site. The film ends up feeling a bit too political, and driven by perhaps too grownup a concept for most of the young audience members it was made to be enjoyed by. The recycled character of Alonzo Hawk (Keenan Wynn revisiting the character first introduced in The Absent Minded Professor (1961) and Son of Flubber (1963) ) is certainly nothing to write home about as far as Disney antagonists are concerned. Yes, he's driven by greed and money as Tomlinson's Thorndyke was before him. But then, it would be difficult for anyone, even the great Keenan Wynn, to top the charismatic Tomlinson.
All in all, Rides Again feels kind of sad. The climactic showdown at the end happens at night, shrouded in darkness. It also features a nightmare scene which younger kids might find upsetting. It might be a Herbie film, but it doesn't feel at all connected to The Love Bug in spirit.
5. Herbie Fully Loaded (2005)
For some inexplicable reason, Love Bug is frequently ranked first and closely followed by the latest entry in the franchise, Herbie Fully Loaded (2005).The reason why the Lindsay Lohan-helmed movie is lauded by so many is dumbfounding, to say the least.
Herbie Fully Loaded feels nothing like an actual Herbie movie. This is mostly due to the fact that the vehicle is, more frequently than one could care for, animated by unashamedly obvious computer graphics. While the previous films relied on inspired camerawork and an array of technical trickery to inject life into an otherwise humdrum automobile, in Fully Loaded, computer graphics took over to such an extent that the beloved car was left totally unrecognisable. For the first time, it really did give an impression of being possessed, rather than simply 'alive'. There is also no continuity to speak of story wise, which connects it to the previous movies, rendering it an empty, solitary affair.
If anything, Herbie Fully Loaded serves to show us that Herbie's legacy lives on. The car is capable of living on through each re-watch of the first four movies which were products of their times and worked for that reason. Not every character deserves to be modernised and in the process, brutalized in order to conform with the filmic look of the day. Herbie certainly deserved better.